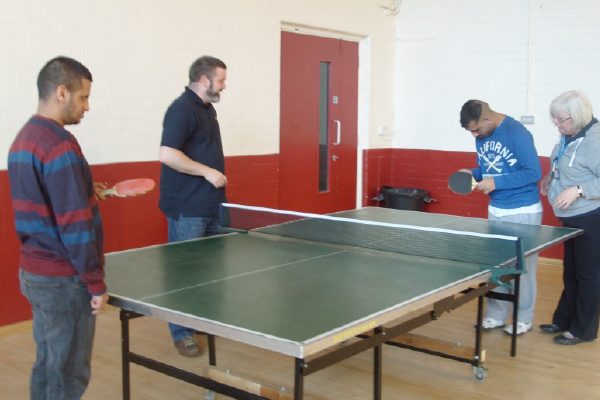 Zeeshaan and his parents' journey
Zeeshaan's transition from child services to adult services started many months before he was due to leave the specialist school he'd happily attended.
His parents looked at a number of possible day provisions and started the process of applying for direct payments to cover costs.
The transition process has many hurdles to jump and even with a lot of forward planning Zeeshaan still had to spend time at home between finishing special school and starting Skills Tank, his preferred new provision.
This time at home put a lot of pressure on his family as they had to re-arrange their lives to make sure there was always someone to look after Zeeshaan, keep him occupied and entertained. Looking after a young adult with lots of constant energy is exhausting!
Finally, the direct payments funding was approved and Zeeshaan could start the provision chosen for him.
Months before when looking for a provision Zeeshaan's family had taken advantage of a 'free taster session' at Care First's Skills Tank he'd enjoyed his session and they felt very comfortable and encouraged by the friendly, supportive and practical person centred approach.
After the taster session, the family and Skills Tank staff had put together a staged settling in program to make Zeeshaan's transition as trouble free, stress less and as smooth as possible. He came and met the staff again, spent some time with his fellow students, joined in some learning opportunities and became familiar with how his days would evolve at Skills Tank.
Zeeshaan soon settled in to his new learning environment and showed great progress right from his very first day. This helped with him becoming involved in community based activities from which he gets great pleasure.
Whilst he's at Skills Tank his family get the much-deserved break to re-charge their batteries and have some quality of live and Zeeshaan continues to improve his communication skills, his behaviours are less distracting, and through participating in more learning opportunities his self-esteem is growing.
His mum and dad say:
Zeeshaan looks forward to attending Skills Tank, every morning he has his bag packed and coat ready. We enjoy reading about what Zeeshaan has been up to whilst at Skills Tank, what he's achieving and we're happy to see him enjoying himself and his time at Skills Tank.

We are very happy Zeeshaan is attending Skills Tank. It gives us time to spend with each other. It allow us to do other activities such as house-chores and shopping. It gives mum expecially, a break from a full-time caring role. Most importantly, it gives Zeeshaan a break, a place where he can be himself.