Carefirst Termly Themes!
The Environment
Following on from the previous theme where we looked at the Solar System, we would like to encourage our learners to explore the environment they live in this term.
Our environment plays an important role in healthy living and the existence of life on planet earth. Earth is a home for different living species, and we all are dependent on the environment for food, air, water, and other needs.
We would like our learners to familiarise themselves with the environment which they live in and also discover the influences which help our environment thrive, as well as the impacts of things which may cause harm to our environment before looking at ways which each individual or group of people can protect and contribute to saving our environment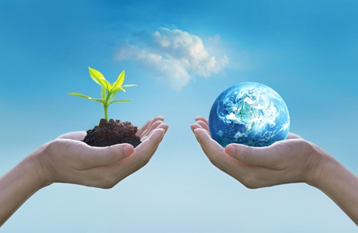 British Values
In 2022, Her Majesty the Queen will become the first British Monarch to celebrate a Platinum Jubilee after 70 years of service. To mark this achievement, we would like all our learners to explore what makes Britain fantastic by exploring the importance of modern British Values. 
British Values are key to underpinning what it is to be a citizen in a modern and diverse Britain. They allow us to create environments free from discrimination, intolerance, and hate. They help us to challenge prejudice and stereotyping, whilst strengthening relationships within the community.
British Values are defined as the following:
Democracy – A culture built upon freedom and equality, where everyone is aware of their rights and responsibilities.
The rule of law –The need for rules to make a happy, safe and secure environment to live and work.
Individual liberty – Protection of your rights and the rights of others around you.
Mutual respect & tolerance of different faiths and beliefs – Understanding that we all don't share the same beliefs and values. Respecting those values, ideas and beliefs of others whilst not imposing our own onto them.